Hon.
Kelvin
Goertzen
MLA for Steinbach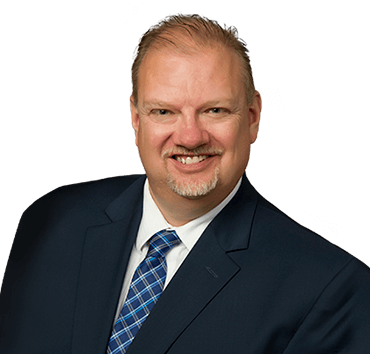 By signing up you consent to receive electronic messages from Manitoba PC Caucus
Steinbach RCMP Service Dog Unit
By Kelvin Goertzen, MLA
Steinbach Constituency
This month I had the privilege of meeting two new additions to the Steinbach RCMP detachment, Constable Garfield Henderson and his partner, four year old German Shepherd Enzo from British Columbia. With the region growing at such a fast pace, the Steinbach RCMP detachment was very excited to have this new unit for their local force to deploy, the very first police service dog stationed in Steinbach.
According to Steinbach RCMP Staff Sgt. Harold Laninga, Enzo and Cst. Henderson's primary focus in the community will be helping to locate missing persons, criminal suspects, as well as aiding in drug searches. Due to their being only 6 RCMP police service dogs in Manitoba, Enzo will also be serve wherever he is needed around the province, so days off will be few and far between for the duo.
The community has already seen firsthand the kind of difference Enzo and Cst. Henderson can make. Earlier this month a young girl was reported lost in the R.M. of La Broquerie and within twenty minutes of being on scene, Enzo was able to locate the girl uninjured, lost in deep brush approximately half a mile from her home. Fortunately, the outcome was positive thanks to the work of the service dog unit being on the scene immediately. Welcome to our community Enzo and Cst. Henderson, thank you to each of you and all our members of law enforcement for everything you both do to keep us safe!
Made in Manitoba Canine Service Protection
Manitoba has always had a long standing tradition of excellence when it comes to police service dogs and their handlers. In 1996 Winnipeg Police Constable Jim Slater and his service dog Olaf were part of the Winnipeg emergency response team that was often sent into dangerous and difficult situations.
Cst. Slater realized that his dog Olaf was severely under-protected from armed and dangerous criminals and figured if officers had protective gear, then so should their dogs. Within a year he had sewn together the first custom-fitted bullet and stab proof vest for Olaf, and the Manitoba Company K9 Storm was created, a business that produces protective vests for dogs.
Today these vests are sold to emergency rescue, military, and law enforcement canines in 15 countries and are viewed as a world leader in their field. Incredibly, it is reported and accepted that former Cst. Slater's canine vests were worn by the Navy SEAL dog involved in the raid on Osama bin Laden. From a sewing machine in his basement to international contracts, thank you former Cst. Slater for the legacy of service and protection you have created.
I appreciate your comments and concerns. If you have any comments on these or other issues, you can contact me by writing, #3 – 227 Main Street, Steinbach, MB R5G 1Y7, by phone at (204) 326-5763, by fax at (204) 346-9913, by e-mail at kelvin@kelvingoertzen.com or by visiting my website at www.kelvingoertzen.com.
I look forward to hearing from you.